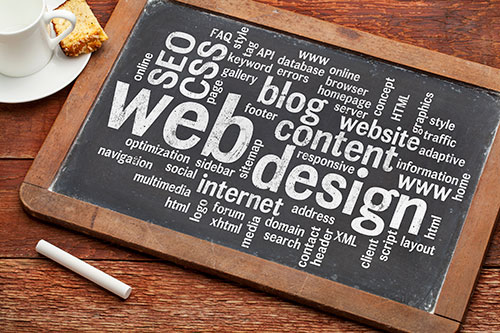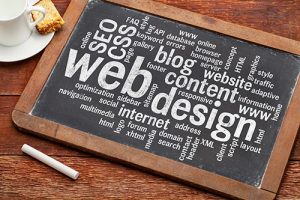 The first step in building a business website is design and development of a great website. This can be a difficult task if you're not selective on a web design firm that meets your business design needs, technical skills, timeline, and budget. The second step is finding a reliable and fast website hosting provider to get your website live on the Internet.
How does an online business choose the best web hosting provider?
It would be practical for a start-up entrepreneur or small company to compare fundamental features and prices of well-known web hosts. Many hosting firms offer basically the same services and pricing but these can be misleading at times. These are significant differences particularly among top of the line plans, web hosting infrastructure reliability, overloading a sever or having too many customers; overselling; and using old servers that lead to slow websites and unhappy site visitors. Smart website owners should check these concerns carefully.
Best Features to Look for:
Storage Amount – Find out the amount of data that can be stored. Some providers boast of unlimited storage. However, beware of this false marketing ploy. Go over the fine print or terms and conditions. Storage is limitless until you exceed standard use.
Bandwidth – Storage and bandwidth work together. This refers to volume of data the host allows users and visitors to upload as well as download in a specific period like one month. Be careful of any host which offers unlimited bandwidth or large amount. This typically means, they will throttle or slow down your website if you exceed an undisclosed bandwidth limit. Hosting providers have to pay for bandwidth to other providers so they can't just give unlimited and still make money. So some hosting providers use deceptive practices like Bandwidth throttling.
Email Accounts & Features – Scrutinize features and number of email accounts the web host will permit you to set up. Verify selections to receive emails. Other important items to check are robust email accounts and a modern, secure webmail interface.
Domains and Sub-Domains – it is not easy to take care of one account per website. Hosting several domains and sub-domain solves this problem. There are restrictions for every account. See to it that you select a hosting package that meets your needs and the hosting provider offers upgrades/downgrades with no financial penalties.
Database and Technical Support – Most websites today rely on databases at the back-end. You need to be familiar with the database. Majority of hosting providers offer MySQL but there are others like MariaDB and Microsoft SQL Server. Conduct extensive research before choosing one. The web host should have dependable support systems such as 24/7 live chat, email mechanism, phone, and ticket system. Response time needs to be prompt.
Frameworks and Straightforward Installation – Opt for frameworks like Content Management System (CMS) like WordPress that you can install easily.
Modern, Full-Featured Control Panel – This ensures you can quickly and easily manage, grow and secure your business website with no technical expertise required. Saving you time and money.
Website Backups – Backup is also crucial since possible data loss can turn out to be a big headache unless the host has a backup system in place on-site and off-site for data recovery.
Best Web Hosting 2017
Best Choice For Most Websites
Linux Hosting – WordPress, etc.
Apache/Ngnix/PHP/MariaDB
Website Builder
24×7 Phone Support
Best Web Hosting 2017
Great For .NET Websites
Microsoft Hosting – .NET
IIS/ASP.NET/PHP/Microsoft SQL
Website Builder
24×7 Phone Support
Product Categories
BEZA.NET offers all three major categories for web hosting which are:
Start-ups can begin with shared hosting as traffic is still minimal before upgrading to the next stage as your visitors increase. Hosting is not expensive. It is also scalable so you will not find it hard to build a formidable online presence. Many web hosts provide a domain (free of charge) on the first year. You can choose monthly or annual billing depending on available budget. VPS or dedicated hosting will be most suitable as traffic grows. These will provide more resources in running your site more cost-effectively.
You can now start searching for the leading web hosting companies in the Internet. So far, BEZA.NET is one of the more reliable hosting providers based on customer reviews and testimonials about their previous experiences with hosting firms. We also offer FREE account migration from another hosting provider and if you're not happy, we offer full refunds. This is how confident we are about the level of service and support we deliver to all our customers!