Web Design that Gets Results!
No hassles. No headaches. We handle it all so you can focus on your business.
Did you know that everyone is using WordPress. Ready to make the switch but don't know how?
We've developed the most comprehensive WordPress Conversion packages backed by best-in-class performance, 24/7 Support and all of the features your business demands.
Real Time Design
When you make a change to your page, everything is updated instantly right before your eyes. Design instantly!
Customize Everything
Each element is fully customizable. Adjust fonts, colors, sizing and spacing and even apply custom CSS.
Organize With Ease
Add a new row, choose between various column types and everything fits together perfectly automatically.
46 Content Elements
Comes with 46 different content elements. Mix, match and build just about anything you can imagine.
Little To No Loading
Insanely fast. It requires no pages refreshes and almost zero loading of any kind.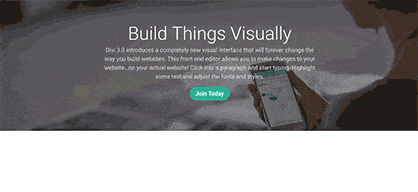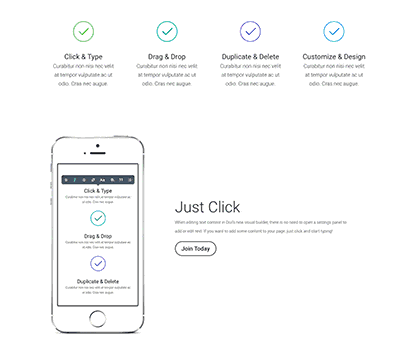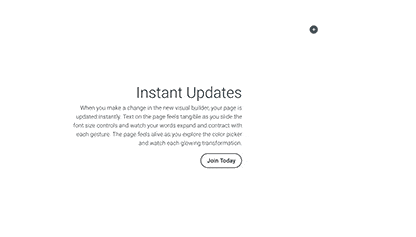 Just Click & Type
No need to open up a settings panel to add text content. Just click onto your page and start typing!
Responsive Editing
Enjoy live responsive previews and apply custom changes to specific mobile breakpoints.
Global Elements
Sync global items across multiple pages. Update them once and they get updated everywhere. Great for footers!
Import & Export
Save layouts to your library for later use. Import, export, share and download layouts from the web.
Premade Layouts
Jump-start your design process by using one of the 20+ pre-made layouts that ship with the builder.
Have a Question? Talk With an Expert Today!
Website Conversion to WordPress Packages
WordPress Lite
Ideal for Static Websites

Convert HTML-only Site to WordPress

Convert PHP Site to WordPress

Convert ASP/ASP.NET Site to WordPress

Convert E-commerce Site to WordPress

Content Migration

Convert Existing Website Design

Mobile-Friendly Responsive Design

24×7 Phone/Email/Live Chat Support
WordPress Biz
Ideal for Dynamic Websites

Convert HTML-only Site to WordPress

Convert PHP Site to WordPress

Convert ASP/ASP.NET Site to WordPress

Convert E-commerce Site to WordPress

Content Migration

Convert Existing Website Design

Mobile-Friendly Responsive Design

24×7 Phone/Email/Live Chat Support
WordPress Ultimate
Ideal for E-commerce Sites

Convert HTML-only Site to WordPress

Convert PHP Site to WordPress

Convert ASP/ASP.NET Site to WordPress

Convert E-commerce Site to WordPress

Content Migration

Convert Existing Website Design

Mobile-Friendly Responsive Design

24×7 Phone/Email/Live Chat Support
Have a Question? Talk With an Expert Today!
We're available 24/7 to help.
FEATURES
ALL WORDPRESS WEBSITE CONVERSION PACKAGES INCLUDE
WordPress Business Hosting
Free Web Hosting Migration
FREQUENTLY ASKED QUESTIONS
Answers to Commonly Asked Questions
How do I choose which plan is best for me?
We've tried to simplify the plan selection down to one simple criteria: the programming language the existing website uses.
In most cases, you won't know what programming language powers your existing website (if you do, we're impressed). The plans are priced based on the complexity of the conversion of your existing website to WordPress.  One major factor in the complexity is replicating the same functionality which typically means what programming language the website was originally written in. There are many programming languages a website can be written in. So, we've grouped the different programming languages into three plans:
Select "WordPress Lite" if your existing website is written in plain HTML (or commonly referred to as static pages). In most cases, if your website pages end in .html or .htm like home.html, index.htm, etc, then your website most likely falls into this plan.
Select "WordPress Biz" if your website is written in a programming language like ASP, ASP.NET, PHP, etc. A quick way to know this is if your website pages end in .asp, .aspx,  or .php to name a few. Or if your website has dynamic content like a web form, poll, or pulls in data from other systems/websites.
Select "WordPress Ultimate" if your existing website (or your new converted website) is e-commerece enabled selling products, services, or requires integration with external 3rd party systems (like CRM, ERP, etc).
Still confused? No worries, let's start a quick Live Chat and provide us with the URL of your existing website. We'll run it through our analysis tools and within a few seconds tell you what programming language your existing website was written in. It's that simple!
How does the convert existing website to WordPress work?
The problem we see every day is many business customers have a website that was built years ago which is hard to manage, expensive to update and is no longer compliant with Internet standards. There are several solutions available from converting an existing site to building a brand-new website. In all cases, if your existing website was built 3 or 4 years ago, it's simply not cutting it any more. Which is why Google announced back in April 2015 that older websites will be penalized if they don't upgrade to a modern mobile-friendly website.
We at BEZA.NET developed a solution whereby business customers can take advantage of a hassle free service to convert their existing website to a modern built website powered by world's most popular Content Management System – WordPress. Converting an existing website to WordPress has many advantages but the most important is it costs less. Converting a website also offers benefits like the new website will be highly customizable, super-easy to use and it will never become obsolete as the opensource community with thousands of developers are constantly working on improving it free of charge.
Step 1: Select a Plan
Step 2: Decide if you wish to give your new website a facelift or retain the exact design look-and-feel
Step 3: Our development team will begin working on the conversion
Step 4: Approve the new WordPress website
Step 5: New website is launched
How does your FREE migration services work?
At BEZA.NET, we have a dedicated team who handles migrating WordPress from your current hosting provider over. They handle all aspects of the migration process which extends beyond just simply moving the WordPress website. They can also migrate your domain name, all email accounts and all emails seamlessly. The end result is zero downtime and a hassle free migration. Learn more about our FREE Web Hosting Migration service.
What is WordPress?
WordPress is a website publishing platform that's not only easy to use, but recognized as the world's most popular platform to create and manage a website today. With its focus on aesthetics, Web standards and usability, WordPress is an open-source platform that lets you manage everything from a small personal blog to a large commercial site with hundreds of pages. Hundreds of thousands of sites trust their online presence to WordPress – and with Managed WordPress Hosting from BEZA.NET, you can too.
How hard is it to use WordPress?
WordPress is easy to use while it offers lots of capabilities that can be expanded easily. We offer a number of video tutorials to help you w/ the day-to-day management of your website. We also offer FREE training for you and your staff on how best to use, manage and extend WordPress. And of course, we have a 24/7/365 days phone, email and live chat support staff who are available to assist you.
What is managed WordPress hosting?
Managed WordPress Hosting from BEZA.NET is built on our state-of-the-art, fast and secure cluster cloud hosting. It's a perfect solution for any business looking for a powerful, secure and simple WordPress hosting without the hassle of constant updates and technical adjustments.
Our WordPress hosting goes beyond simple install and security updates. We've optimized our servers specifically for WordPress, giving you a level of speed and security you can't get from any other hosting provider. This is why thousands of business customers trust us with their managed WordPress hosting needs.
How do I get the latest version of WordPress?
All of our Managed WordPress hosting plans come with the latest version of WordPress. To ensure your website is safe and secure, whenever there's a new update, we'll install it for you automatically. You never have to hassle with installing another update or worry about running an outdated version of WordPress.
We also offer one-click updates via our WordPress toolkit built right in our easy-to-use hosting control panel. Saving you time and money is just one way we continue to help our business customers grow.
CUSTOMER TESTIMONIALS
Read customer reviews about our WordPress hosting services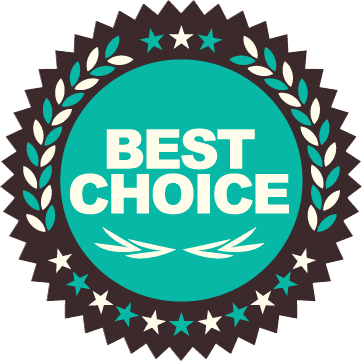 Michael F.
IT Manager
Unum Telecom LTD
Great staff to work with on a complex conversion project from legacy systems to a multi-language, multi-faceted and large user base solution. They came in below other competitors while developing a far superior end product.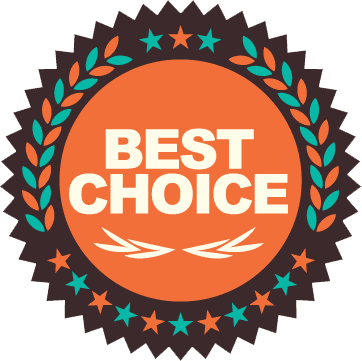 Helene S.
CTO
Xio Solar 
We're happy we found BEZA! Converted our Java website into a powerful WP site and cut our external hosting expenditure by a third while delivering a superfast, global presence.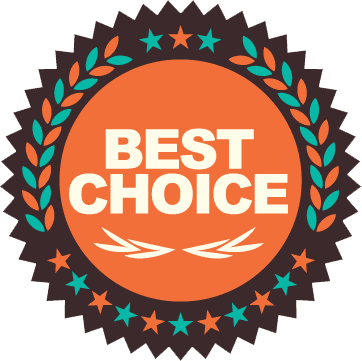 Jennifer W.
Senior Manager
AET Remodeling
I can't say enough positive things about BEZA.NET! They've helped us develop a new website which our customers love. They've made the conversion process so easy. We're super happy we went with them. They've truly earned our business.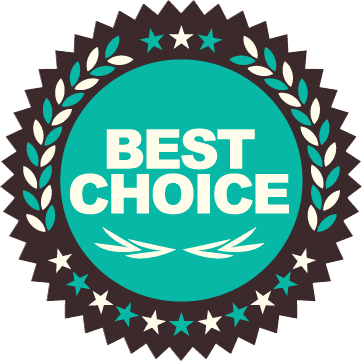 Ahmed M.
Director of Marketing
FGS International
We love our new [WordPress] website. We can easily update it and perform a/b tests to maximize campaign ROI. Definitely worth every penny. Keep up the great work Beza!