Phase 1  Of  BEZA.NET Website Optimization Launched!
Welcome to the biggest upgrade for 2015 so far!
Per our announcement a few weeks ago, we are happy to report the official rollout of phase 1 of the Website Optimization service. After months of hard work and testing, we are very excited to finally launch it. We've made it very simple to activate this technology on your website. No technical knowledge is needed.
As promised phase 1 of the BEZA Website Optimization service is FREE of charge to all hosting customers. This plus the tremendous benefits of this technology will save you real money on website fixes and wasting precious development resources. It also translates to happier website visitors who will love the faster page load times and less bandwidth consumption for mobile users trying to stay within their cellular monthly data plan limits.
But we're not stopping there.
In the coming months, we'll be launching Phase 2 & 3 to expand on the Website Acceleration & Optimization technology. So stay tuned for all of the exciting and monumental upgrades we're working on for the rest of the year.
Keep reading below for how you can get started.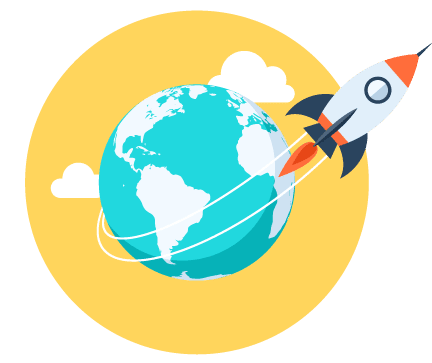 Data Center Release Schedule
Customer will receive an email notification once the technology has been added to their account. Below is a timeline of expected rollout across all of our 28 Data Centers.
June 15 – June 19, 2015: Websites hosted out of Europe Data Centers (4 facilities)
June 22 – June 24, 2015: Websites hosted out of Canada Data Centers (2 facilities)
June 25 – July 07, 2015: Websites hosted out of U.S. Data Centers (8 facilities)
July 08 – July 12, 2015: Websites hosted out of Asia Data Centers (5 facilities)
If you've gotten the email notification stating your account has been upgraded, simply follow these simple instructions for activating Phase 1 of the Website Optimization service.
How To Activate BEZA Website Optimization Technology
We'll show you how simple it is to activate the Website Optimization technology on any of your BEZA hosted websites.
Powered by


Go To Your BEZA Hosted Website
For example, if your BEZA hosted website is mycompany.com, then open a web browser and go to:
http://www.mycompany.com
/BEZA-Optimization/
(URL is case-sensitive so enter it as shown above in red)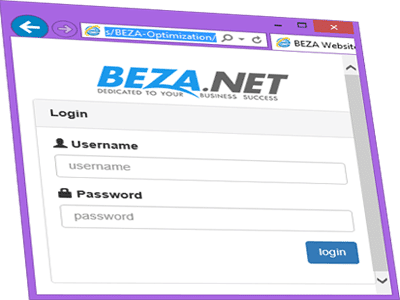 Login To Start
Enter your main FTP username & password to login to BEZA Website Optimization application.
Don't know your FTP credentials? See how to reset them via your BEZA Control Panel.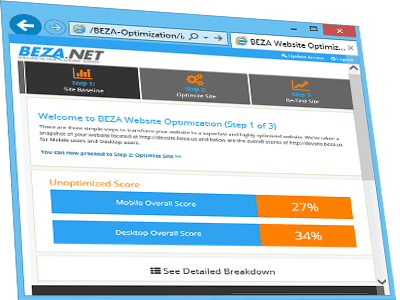 Step 1: Baseline Scores
In Step 1, the BEZA Website Optimization technology will run over 100+ tests on your website to gather initial baseline data before any optimization is applied.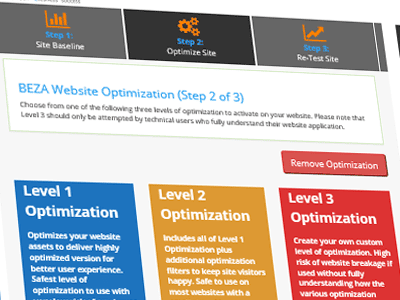 Step 2: Activate Optimization
On Step 2, choose a Level of Optimization to Activate. We recommend you start with Level 1 Optimization.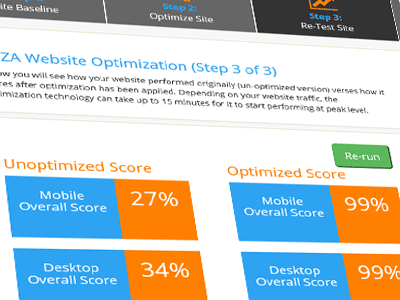 Step 3: Compare & Test
In this final step, you will be able to see a score of how your website performed prior to optimization and after optimization. Click the "Re-run" button to fetch updated optimized scores.
We highly recommend you to fully test your website after activating any level of optimization.
Congratulations, You're Done!
That's it. The BEZA Website Optimization technology will automatically optimize your website using sophisticated algorithms based on your website unique traffic & site assets (CSS, JS, Images, etc).
Don't forget to fully test your website after applying optimization. If you need any assistance, our support staff are available 24/7 via phone, Chat with Us, or email.
Checkout some of the key Features & Benefits!
Benefits & Features
The BEZA Website Optimization technology utilizes Google PageSpeed suite of tools to optimize web page load-times. It achieves this by reducing the number of requests, optimizing cache and compressing content to significantly improve web performance and lead to a better user experience. The optimizations works for all web applications no matter what framework or language your website uses.
In our testing, we've seen over 400% improvement on website load-times and up to 150% on Google PageSpeed Insights scores. Not too bad considering it costs nothing (for hosting customers) and only took a click to enable it.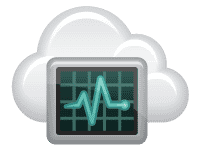 Latest Browser Technology
Optimize your site to deliver enhanced performance for Mobile & Desktop users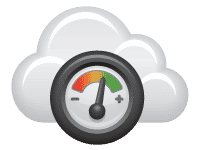 Accelerate Dynamic Content
Multi-tier optimization technology serves dynamic content superfast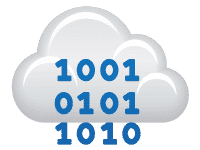 Minimize Number of Requests
Combines multiple requests for website assets into one so site loads faster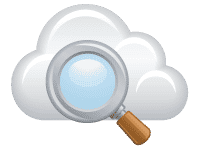 Optimized Caching
Move your most used application's data and logic to RAM memory & superfast SSD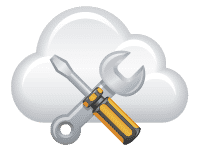 Minimize Website Size
Compresses website assets with no loose to image quality or site functionality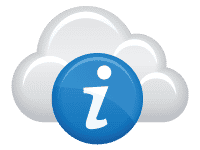 Worry Less
Rest easy knowing your entire site is loading quickly to your site visitors around the world.